Robert Klara is a longtime magazine editor and writer. He's served on the mastheads of numerous titles including Town & Country and Architecture, and he's currently a staff writer for Adweek and a contributing editor for American Road magazine. His articles, essays, profiles and podcasts have appeared in a wide variety of publications including The New York Times, American Heritage, the New York Daily News, The Christian Science Monitor and The Guardian.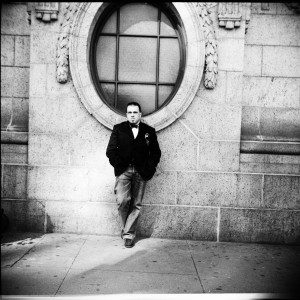 In all of his published work, Klara has made a specialty of uncovering the overlooked and forgotten facets of American history. He was first to bring to print the full story of the fabled Riveria, the 1930s nightclub that the New Jersey mob built into the cliffs of the Palisades overlooking Manhattan; and unearthed the story of Antoine LeBlanc, one of America's first mass murderers, whose 1833 death mask turned up in a local estate sale. Klara's stories about little known facets of Americana have included taking a locomotive-driving lesson, working aboard a New York City Harbor tugboat, and verifying the authenticity of a surviving piece of the Graf Zeppelin bought on eBay.
In March 2010, Palgrave Macmillan published Klara's first book, FDR's Funeral Train, which received a starred review from Kirkus and was a Daily Beast "hot read" of the year. Klara's second book, The Hidden White House, (Thomas Dunne Books, 2013) also enjoyed wide critical acclaim, with Publisher's Weekly calling it "a delightful and informative narrative" and historian Nigel Hamilton lauding Klara's "riveting yet scholarly account." Klara's third book, The Devil's Mercedes, will be published by Thomas Dunne Books in March of 2017.
Klara holds a B.A. in English from Fordham University, and an M.A. in literature and creative writing from the City University of New York. He lives in Brooklyn, New York.